Ebang Release E10 18T Miner With Samsung 10nm Chips
December 20 2017 Hangzhou-Ebang, the NEEQ-listed company based in Hanghzou, release its new bitcoin mining machine, Ebit E9 + + and E10. The DW1228 chips manufactured by Samsung 10nm process could boost E10 hashrate to 18TH / S. Almost one year ago, the Company release its 14nm E9 miner and shocked the industry.
14nm Miner by China NEEQ-listed Company to Escalate Arms Race
At present, the mainstream mining machine on the market is the AntMiner S9 equipped with 16nm chips and rated at 13.5 TH / S. With 18TH/S hashrate, E10 is the most powerful mining machine currently available on the market.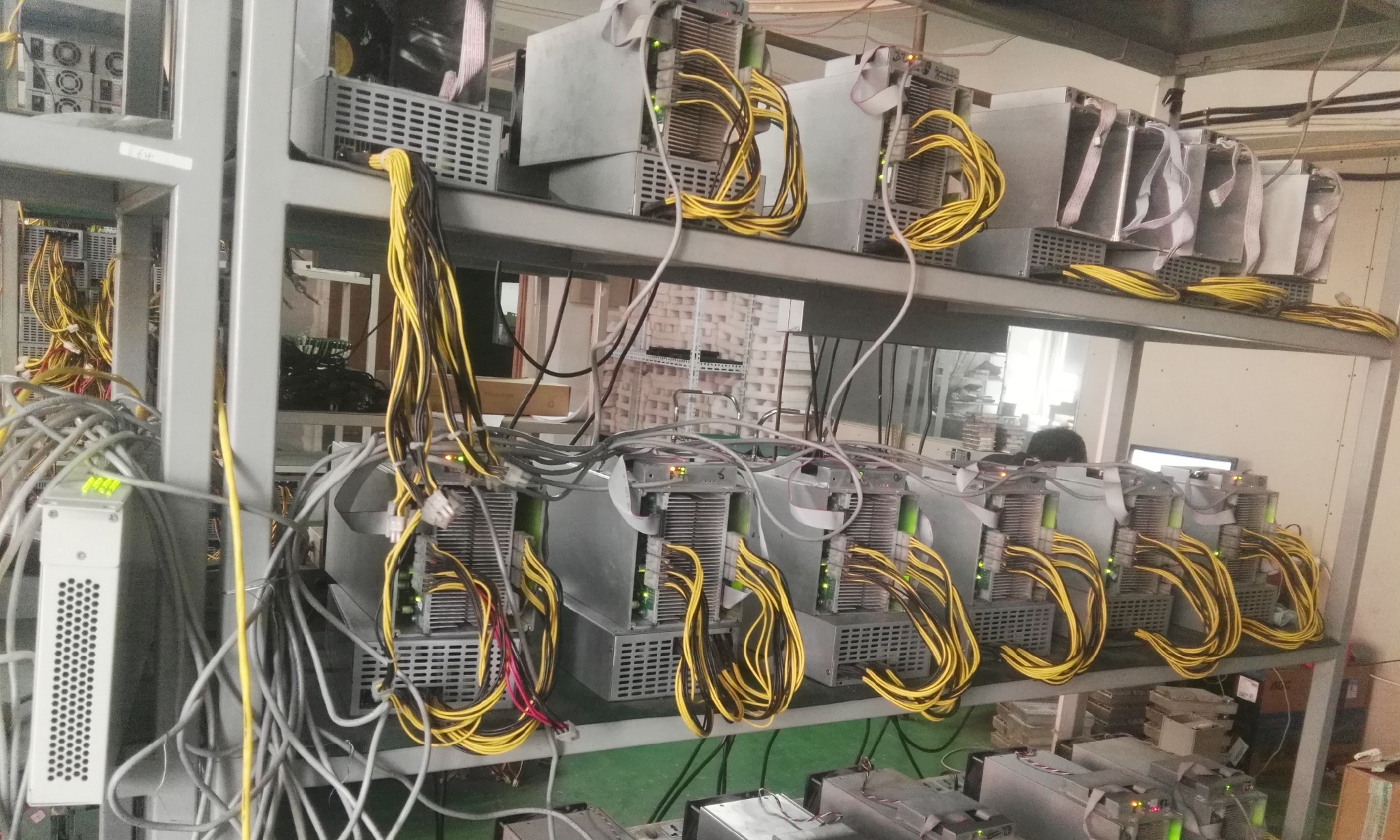 Ebang Mining Farm (credit: Cindy)
Hashrate of E9++ is 14TH/S, power consumption ratio(on wall)is 95W/T(-10%~+15%,AC/DC 93% efficiency,25℃ ambient temperature), 48 DW1228 chips. Hashrate of E10 is 18TH/S, power consumption ratio(on wall)is 90W/T(-10%~+15%, 25℃ ambient temperature), 70 DW1228 chips.
As indicated on Ebit's official page, the price for E9++ and E10 is 3,880 USD and 5,230 USD respectively with delivery date on 1 February 2018. Unfortunately, both miners are sold out.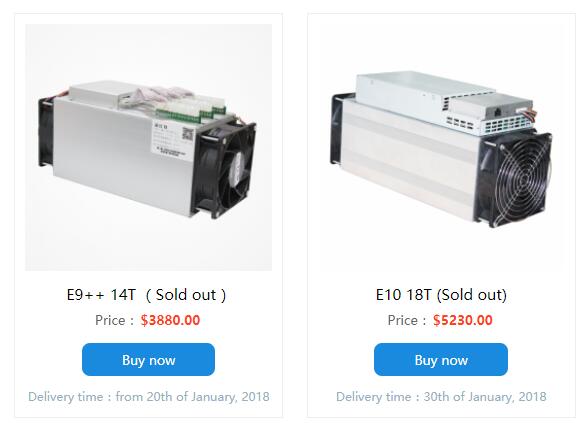 E9++ 14T And E10 18T of Ebang are sold out
Ebang emerged as the new player in bitcoin mining market, ranking the 3rd supplier in mainland China following Bitmain and Avalon(Canaan) with independent R&D capability in the market.
Bitmain and Canaan are well-deserved leader in bitcoin mining market in the past two years. However, due to the soaring price of bitcoin this year, mining business has become so lucrative that many companies are eying on the open market.
In September this year, Japan's Internet giant GMO announced that it invested 320 million USD into the field of bitcoin mining. GMO plans to develop its own mining chips. In the latest press conference, GMO announced that the design logic of its 7nm chip has been completed and mass production in May 2018. In addition, GMO also plans to manufacture PC motherboards with ASIC chips and sell them to the public. Each compute card provides hashrate projected at 8T / s and consumes only 300W.
In November, BtcDrak, the anonymous contributor of Bitcoin Core, said that the Halong Mining Company released the new mining machine, the DragonMint 16T, which is said to be 30% more efficient than the AntMiner S9.
On 22nd this month, South Korea's ETNews reported that Samsung signed a contract with Russia's Bitcoin mining hardware manufacturer Baikal for the supply of 14-nm chips dedicated to bitcoin mining. The sample has been tested and is expected to be mass-produced by January 2018.
Bitmain is said to have become the biggest buyer for IC in December 2017, surpassing Hisilion of Huawei.
With deviation on AI, could Bitmain retain its leading position in bitcoin mining?